Tasmanian Youth Forum 2021
The Tasmanian Youth Forum is coming to Launceston on Friday 4th June 2021!
Feedback from young people during recent consultations with YNOT identified access to reliable, affordable and safe transport as an incredibly important issue for young Tasmanians. Young people told YNOT that transport influences where they choose to live, and impacts their ability to access appropriate services and participate in their communities. Transport accessibility and timing, cost, personal safety and bullying are common issues identified by young people and youth workers Statewide. 
This year at TYF we will discuss the challenges of transport along with the impacts this has on young people's lives. Importantly, young people will have an opportunity to identify solutions that can improve outcomes for young Tasmanians - locally, regionally and statewide. 
Registrations now open! 
Individual and group (schools, organisations & youth groups) registrations are open.
Contact tyf@ynot.org.au or call 0488 235 511 to register. 
Print off a TYF 2021 poster for your school or business!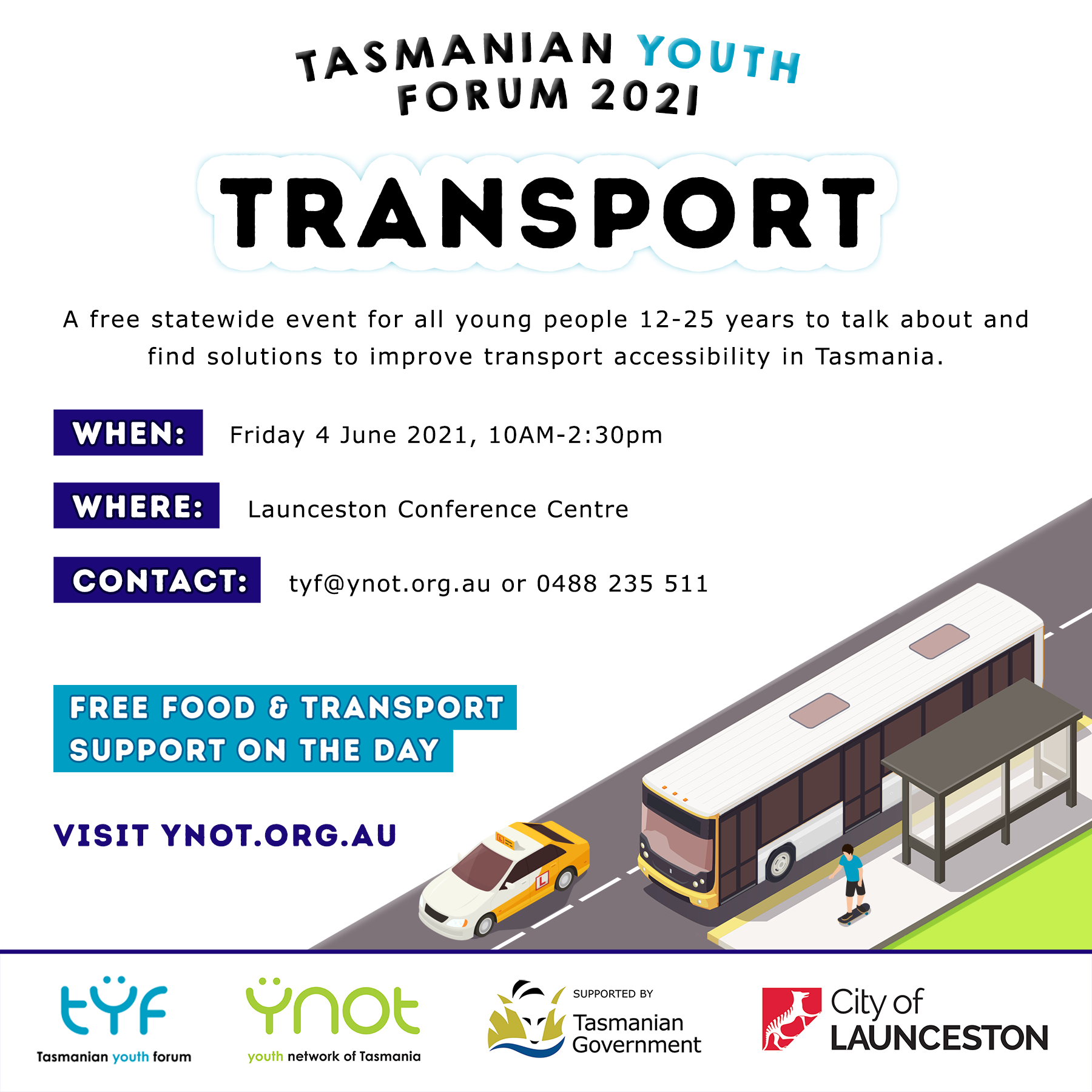 What is TYF?
TYF is one of the State's single largest youth consultative events for young people 12-25 years. TYF brings young people together from around the state to discuss matters important to them, listening to their concerns, challenges, ideas and solutions to help improve outcomes for young Tasmanians and their communities. Findings and solutions from the day are compiled into a single report to inform government of current youth affairs. Find out more...
Youth Network of Tasmania
Launceston Conference Centre
7050 TAS
Australia